The team at EZDRM can rightly be credited with inventing the approach of Digital Rights Management (DRM) delivered as a Service (DRMaaS)–20 years and counting of acclaimed service!
The concept was then, and remains today, a very compelling proposition. Rather than build your own expertise, infrastructure and support team, we make it a straightforward process to engage EZDRM to provide all the security technology you need through a service that is set up and fully managed by a team of DRM experts. Content owners and Internet-based media distributors can simply and rapidly integrate with our cloud-based offering to enable an efficient, cost-effective and superior method of content control and monetization.
At EZDRM, we think about how to leverage industry standards across your infrastructure – your encoders, your players, your entitlement management system – so that we can keep our solutions simple to use, and you can avoid proprietary solution complexity. We are committed to provide solutions that support all your viewer's devices, apps and browsers, regardless of OS, network type, or whether online or offline.
As a Contributing Member of organizations like the DASH-IF, MESA, and HESP, we help shape the industry developments that will impact security and streaming technologies, so that our customers' security solutions can evolve along with their business and content requirements.
Founded in 2003
The original specialist in Digital Rights Management as a Service
Woman Led
Co-founder and COO Olga Kornienko
Ahead of the Pack
Repeatedly recognized as one of the top 50 companies in the online video industry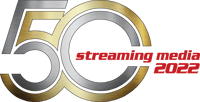 Why Use EZDRM
EZDRM is truly dedicated to the delivery of cloud-based DRM services - that's all we do! And using best of breed micro-service components in cloud workflows is definitely where the video service market has been headed for the last several years. Because of this dedication, we offer a solution that has continued to evolve with the industry, addressing the challenges of our customers deployments as their needs have changed.
Simplicity in configuration and integration

Highly reliable technology management and hosting

A fully managed and maintained global hosting resource

An effortless service scaling experience for business growth

Flexible, dynamic business rules for license delivery

Expert service and support

A try-it-before-you-commit philosophy
Invested in the Security Industry
EZDRM participates in and contributes to many industry forums, including those that help create interoperable standards.
Our customers and partners tell us that they immediately feel the benefits of our "do one thing and do it well" approach.
Our singular focus on providing a state-of-the-art DRM service means we do not have to compromise on features, or the effort we offer in support of your business goals.
We also like to feel that the business relationship can be as straightforward and transparent as the technical interfaces. Our basic pricing approach is published, and we believe we are competitive at every level with other less mature offerings. We also encourage you to try our services before you commit - a "proof of concept" account with full functionality is available upon request.
We think you'll like what you find at EZDRM, and we encourage you to gain a fuller understanding of how our resources can help grow your business.
"Clearly EZDRM is serious about supporting their customers and I can't overemphasize how appreciative I am to have had your support behind us when setting up the customer workflow"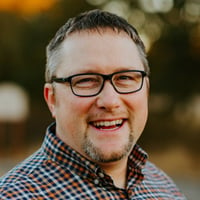 Tim Dougherty
Director of Sales Engineering, Wowza.