Standardized Multi-Key Security
This EZDRM solution illustrates how a CPIX document can be used to set different encryption keys for audio, SD video, HD video, 4K video, etc. tracks in a single video stream, along with DRM specific data for major DRM technologies.
Efficient multi-faceted security in a single stream

Satisfies premium content requirement for rights-holders

Enforces hardware DRM support for most valuable stream content

Standard-level DRM protection in same stream offers broadest device-level compatibility

Maximized flexibility with distinct encryption for audio, SD, HD, 4K, etc.

Follows open standards as recommended by Microsoft and Google
A specific flexibility demanded by rights-holders and service operators is the ability to encrypt a single content stream with multiple system of encryption keys. Such a configuration is required where different tracks in the stream, typically at different service price points, are associated with DRM licenses that enforce different playback constraints. This approach is recommended by all major DRM systems.

A standardized approach to this is possible using a Content Protection Information eXchange (CPIX) DRM configuration. CPIX includes use of an XML document that defines the relationship between multiple DRM keys and the different tracks in the protected stream, consistent with the business logic of the service.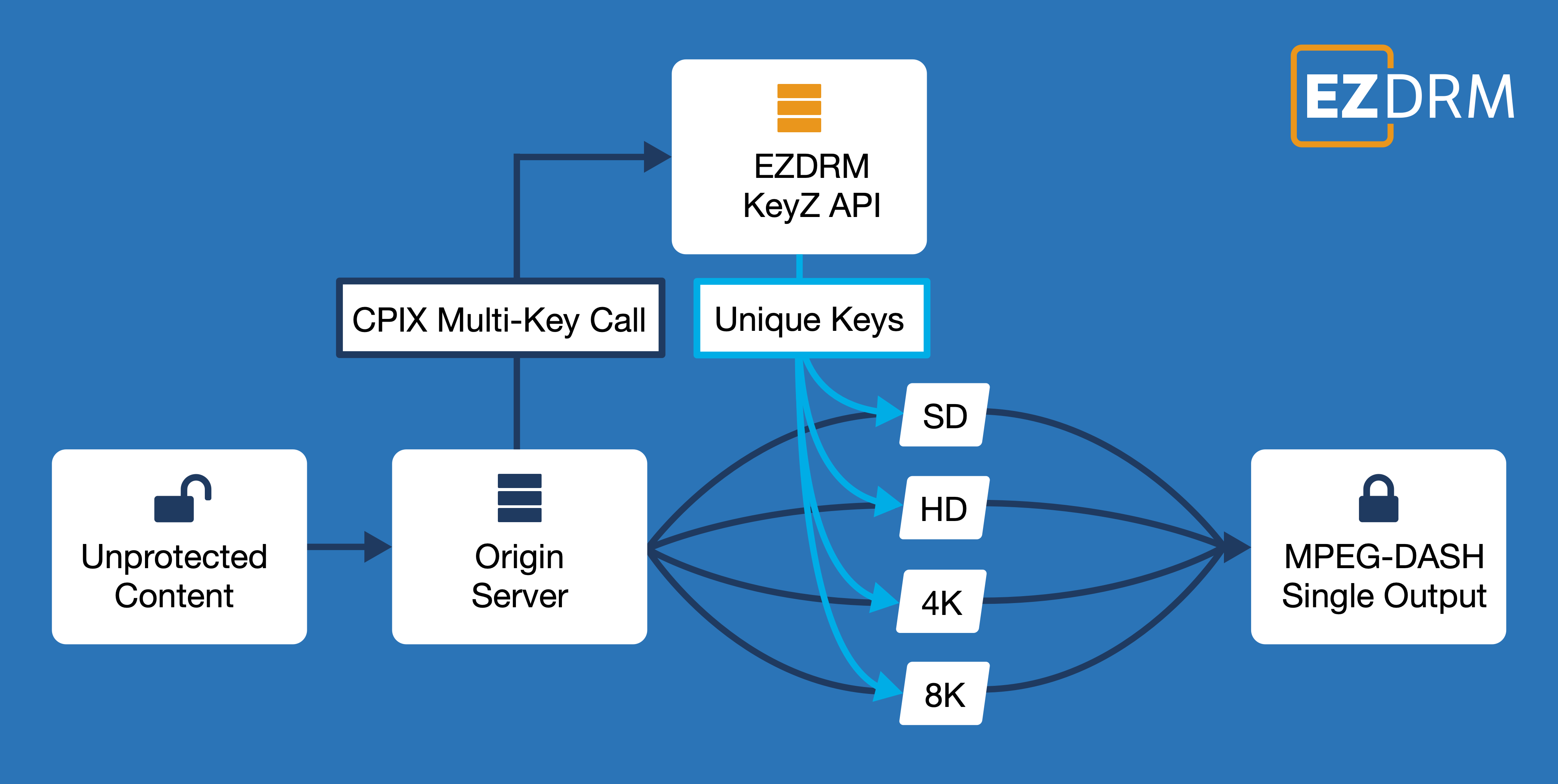 Supported Platforms
The EZDRM CPIX solution is designed to work with a full range of HTML5 players and native apps for full DRM support - enabling Widevine, PlayReady, and FairPlay.